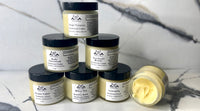 Aluminum + Baking Soda Free Deodorant!
We stand for fresh pits without the "not-so-good" ingredients!
Shop Deodorant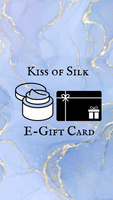 E-Gift Card
You can never go wrong with an E-gift card! This is the perfect gift for your friends, coworkers, &/or family members!
E-Gift Card
A Set For You & A Set For A Friend!
OH MY GOD YOUR PRODUCTS ARE AMAZINGGGGG! My skin feels so good. You got yourself a loyal client!!

Mayeve
I must say it smells absolutely delicious!!

It feels so great to my skin. Rich & Smooth. I received so many compliments.

Shameka
I LOVE it so much! My face is feeling extremely soft and dark spots have lightened. I have less acne, which is amazing. THE BEST SKIN CARE OUT THERE LOVE LOVE LOVE IT!

Kaylan
Thanks for the love, time, and energy you put into your products. It definitely shows.

Jayla
Meet the Owner & Formulator
Howdy! I'm Kristen! I started Kiss of Silk in the dining room of my parent's home, as a high school senior, in 2017 to help heal my skin. Now, I want to help heal other's skin! I created Kiss of Silk to boost skin health, confidence, knowledge of the power of botanicals & to help heal from the outside-in.
Every Kiss of Silk product is handcrafted by me with plants & natural ingredients.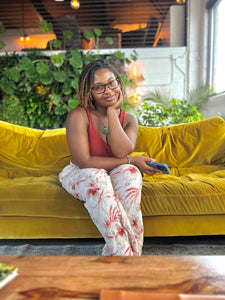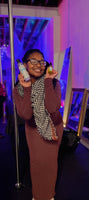 We have an article!!
Kristen, our CEO , had the AMAZING opportunity to work with "Shoutout Atlanta" to create an article about Kiss of Silk & how she started! Click the link below to read our article!
Check it out!